30/08/2013 – MZ Consultants, provider of Saas solutions for SME, was visited by Zoho in Mexico city and organized an event with his prospects and customers to deal with Zoho and its news.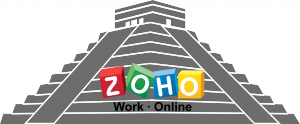 On August 27th 2013, by being its largest partner in Mexico city, MZ Consultants had the pleasure to welcome Ian Wenig and Tejas Gadhia, two Zoho executives. The company organized an event at the City Express El Angel hotel with some of its prospects and customers to deal with Zoho and its news. MZ Consultants took the opportunity to introduce its partners who have solutions that can be linked with Zoho.
The agenda MZ Consultants put together had two main components:
Zoho products and news
Zoho Cloud plateform
Zoho CRM configuration for your company
Mobile applications linked to Zoho CRM
MZ Consultants offer
Project methodology
New Zoho products (Livedesk, Pulse, Survey) and Zoholics presence
Zoho integration with other applications: digital invoicing, ERP
Other Saas applications provided in Mexico
Through this event, MZ Consultants proved to its customers and prospects that Zoho Saas plateform is appropriate for their organizations. They can rely on MZ Consultants experience and support to use at best the different applications. Samely, Zoho showed its interest about the Mexican market and its customer needs by choosing Mexico as the first country to host an event outside the United States.