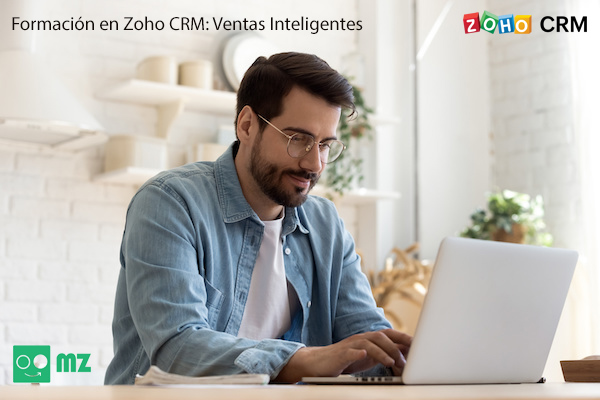 MZ Consultants will launch the interactive online "Zoho CRM Training Course: SmartSales" which is aimed at new and active Zoho CRM users looking to deepen their knowledge of the tool to take advantage of its full potential for their business. The main objective is to make each participant discover how to implement and optimize the tool by himself based on his own criteria and organizational goals.
The course will begin on Tuesday, March 9th, 2021 at 9:00 am (Mexico City time) with a very complete Agenda divided into 4 sessions of 2:30 hours each (2 per week). The program will be as follows:
Tuesday 9-Mar-21 9:00 – 11:30am. Session 1. Get to know and customize your Zoho CRM
Thursday 11-Mar-21 9:00 – 11:30am Session 2. Streamline business activities and improve tracking
Tuesday 16-Mar-21 9:00 – 11:30am Session 3. Standardize processes and generate useful information
Thursday 18-Mar-21 9:00 – 11:30am Session 4. Automations and analytical marketing
Zoho Showtime will be the platform on which the course will be broadcast.
The price per participant is $ 6,500 MXN plus VAT and you can take advantage of the 2 x 1 promotion before March 3th.
All interested persons can register through the following Registration Form.