Zoho Sites: a tool to easily create your website
As a SME, you need a website to communicate with your clients and prospects. If you currently do not have one, Zoho Sites can be your solution: it is a simple website builder tool. It could help you do your first steps on Internet by being an extremely affordable Saas service.




The application is extremely intuitive to use. You can arrange the elements (text, images, videos…) through drag & drop.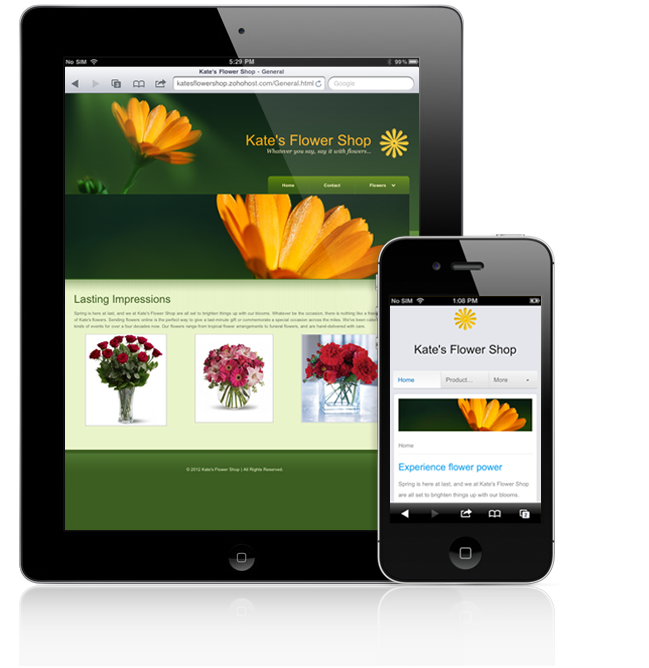 Another appreciated feature is that your website is compatible with other devices, such as smartphones or tablets. You can preview directly the output before publishing the content.
FREE, Personal
FREE, Personal
Professional, Entrepreneurs
0, $, Forever
0, $, Forever
39, $, USD/year
Try it for free!, https://payments.zoho.com/ResellerCustomerSignUp.do?id=523c937bbbb0f5db9b29cfaedd74647d90bfa4df431b555f9b6b0e92038900d5&locale=en
Try it for free!, https://payments.zoho.com/ResellerCustomerSignUp.do?id=523c937bbbb0f5db9b29cfaedd74647d90bfa4df431b555f9b6b0e92038900d5&locale=en
MZ Consultants is a Zoho Partner present in France's Rhône Alpes region (Lyon, Grenoble, Chambéry, Annecy), in the Switzerland's Geneva area and in Mexico Distrito Federal (D.F.) zone. For $300 USD (Free or Professional version), we can assist you with the configuration and the customized design of your website