MYSuite addendas and specific forms
As a provider of a major company, you may have been requested a digital invoice with an addenda. This is an optional part of the fiscal receipt where you would include additional elements for your customer:
provider identification
product serial number
warehouse identification
expiry date
This data will be included in the digital invoice XML and will allow your customer to automatically process it.
MYSuite enables you to include these addendas to your CFDI as a service free of charge. Our partner even added some of them in the portal, as you can find below.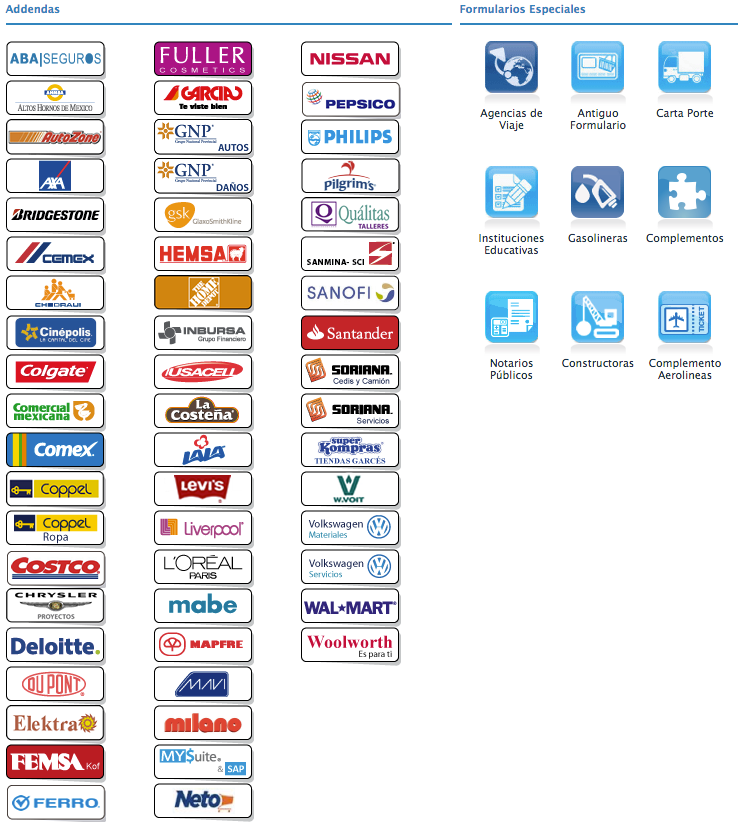 If your organization is a school, a travel agency or a gas station, you may require specific fields in your digital invoice. The specific forms offered by MYSuite should meet your needs.