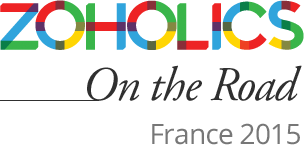 Zoho wants to meet local customers in different markets through Zoholics On the Road conferences. We already announced the Zoholics México 2015. We are now pleased to invite our French customers to Zoholics On the Road France 2015 in partnership with ZSphere.


Zoholics is the opportunity to learn more about the different Zoho applications. You will be able to meet the CEO Sridhar Vembu whose talks always give an insight about cloud computing and future trends. Some announcements specific to the European market are expected.

This event will take place on March 10th, 2015 at Chambre de Commerce et d'Industrie in Nanterre.